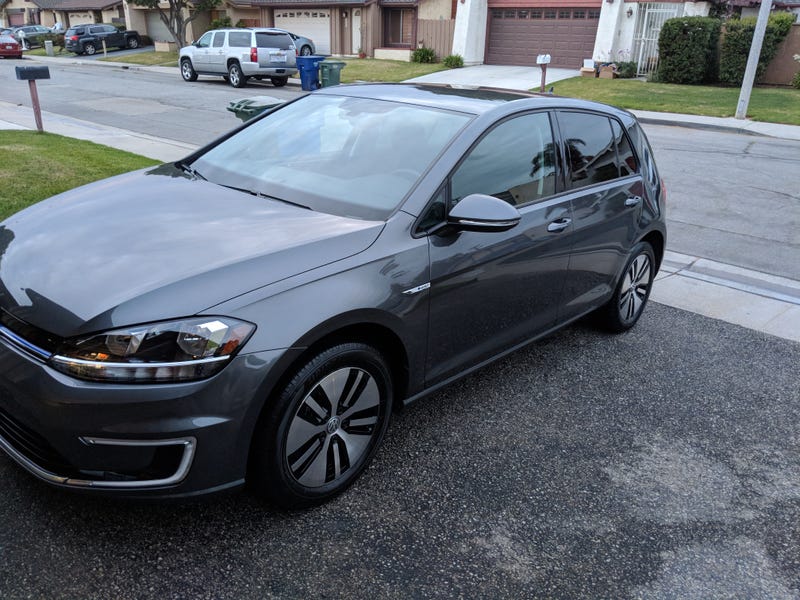 Detailed.
I cleaned one of the e-Golfs tonight. With four cars being in rotation the last few weeks I have plenty to keep me busy. I did the inside of the TDI and the two e-Golfs this weekend. Thank god neither my mom or I are slobs because it takes me more time to get my stuff out then it does to actually clean them.
Regimen: Sonax Full Effect on the wheels along with Sonax Multistar on the tires. Foam cannon the dry paint with Gtechniq Gwash. Srub wheels and tires. Rinse off foam. Foam one panel at a time and using the two bucket method use my wool mitt. I also have a separate wool mitt just for the lower portions of the body.
Rinse off then blow dry. Then dry what little water remains using Griot's PFM microfibre towels and CarPro Reload spray sealant. Reload leaves an incredible shine and insane hydrophobic coating. A light rain can clean the car.
And no need to use a separate window cleaner, Reload buffs completely clean.
And on the tires, I used CarPro Perl in full strength.