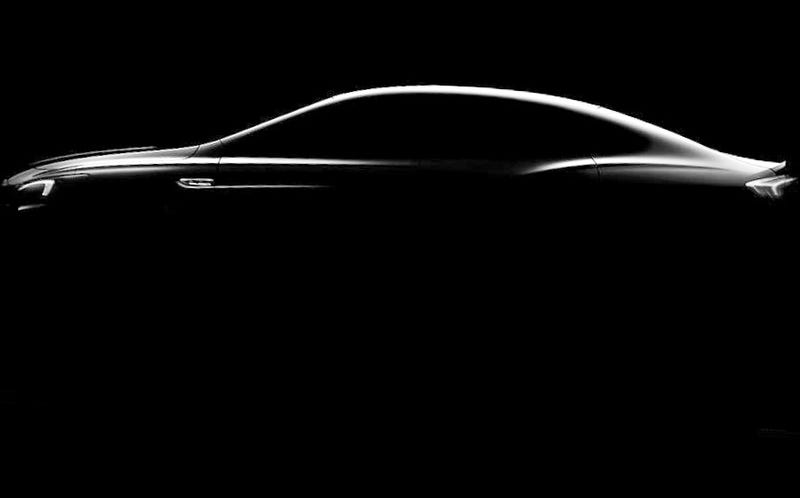 This is the profile of the 2017 LaCrosse. The original photo has been lightened to reveal slightly more detail than shown in the inital Facebook release today (see below).
The lightened version makes it pretty clear that the next LaCrosse will get a six-window DLO, as opposed to the current car's 4-window design. A new fenderside-mounted venti-port design is included with its character line extended into the front door. The extension of the grille ahead of the headlights can be more easily discerned, as well as the relationship between the belt-line creases and bodyside flares. This car will look much more athletic than the car it replaces.
And along with the previous teaser involving the new LaCrosse's grille, it appears that Buick is putting the old red, white, and blue back in the North American version of their logo. It's been monochrome here since 2005/06, but kept its colorbin China. Much to the chagrin of American enthusiasts.
A new Avenir-inspired grille design, a more athletic profile with a new venti-port treatment, and the color returning to Buick's face are cause for some excitement, I think. Stay tuned for the full reveal at the LA Auto show next month!