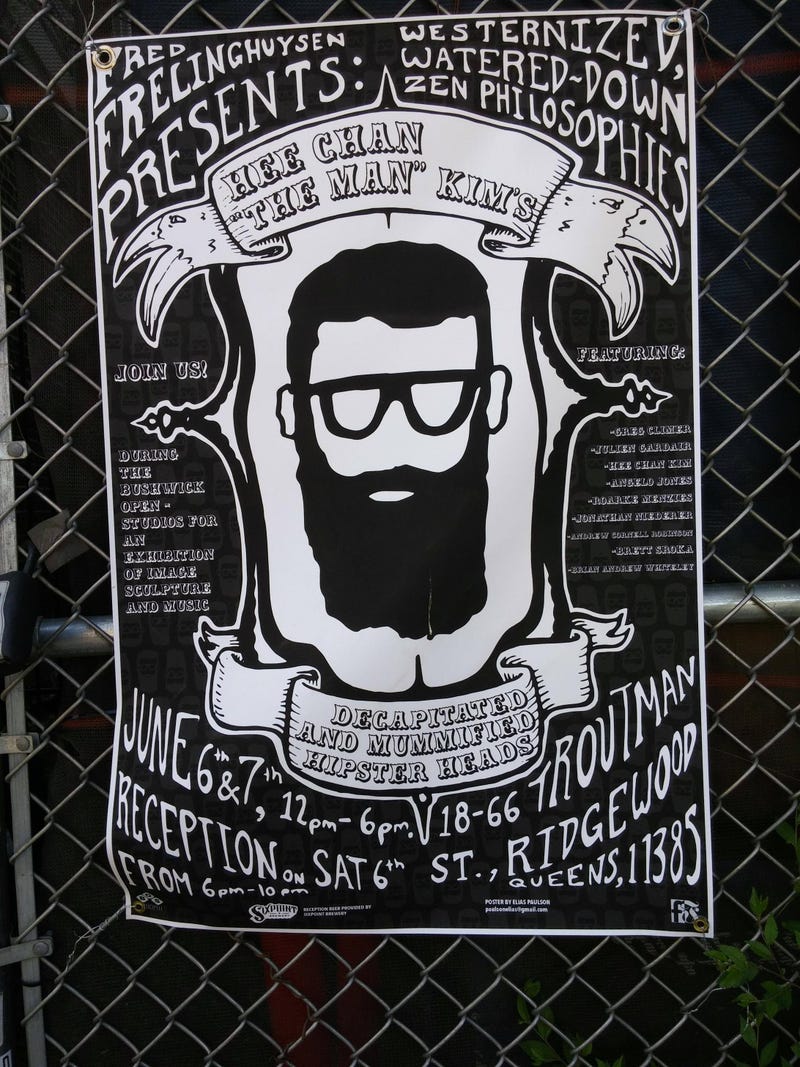 Today I went again, this time with a real friend.

Bushwick still looks like a dump to us and that hipster crowd is not me at all. Lives up to every stereotype you could think of - old records, jackets, shirts, books, and Playboy magazines for sale on the streets and people donning all sorts of different colored hair, but all wearing the same thick rimmed glasses.

Last night involved loud music and PBR everywhere... and litter. So much littering today, but I guess that involves the festivities.
This last picture, the installation looked promising. But there was nothing more... other than free popsicles.