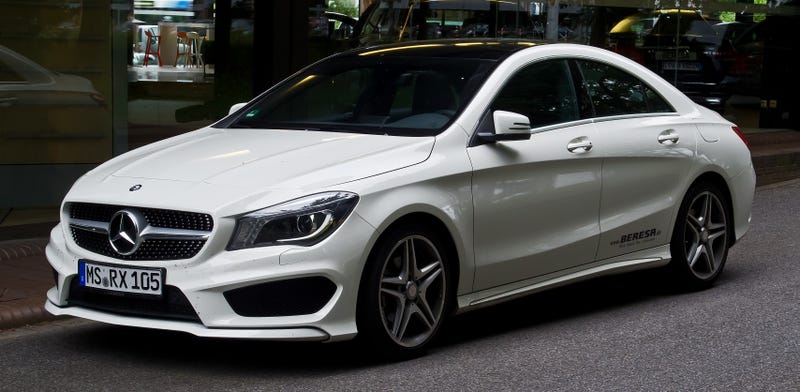 Economists and the world at large were rocked this week by news that the world's richest 1% would soon have as much wealth as the bottom 50% combined. Aiding this disparity, albeit unknowingly, is third-year Mendoza MBA student Chad Kowalski, who just bought a brand-new Mercedes-Benz CLA250.
"I've always wanted a Benz, and this was too good of a deal to pass up," Mr. Kowalski said as he told a shocked worldwide press about the German automobile he purchased with a sixty-month loan from Bank of America. The loan, combined with his considerable student loan debt accumulated from his MBA studies and financing four years at Boston University without the help of scholarships, grants or even a job, leaves Mr. Kowalski with a net worth well into the negative six-figures. "It's not enough to buy the equipment to join the Mendoza hockey team, take the summer trip to Croatia, nor the winter trip to Telluride. If I want to build the right network, make the right friends here at Mendoza, I need the right car. This CLA is that car."
When asked about Mr. Kowalski's finances, economists quickly pointed out the considerable amount of money he would need to accumulate to reach wealth parity with a debt-free street beggar in Mumbai. "Mr. Kowalski's loans give him a comfortable lifestyle, but his wealth, if you could even call it that, is a nightmare," noted one expert.
Despite this, Mr. Kowalski says he's not nervous. "Once I start working at KPMG, where I'm sure I'll be hired, I'll be set for life."