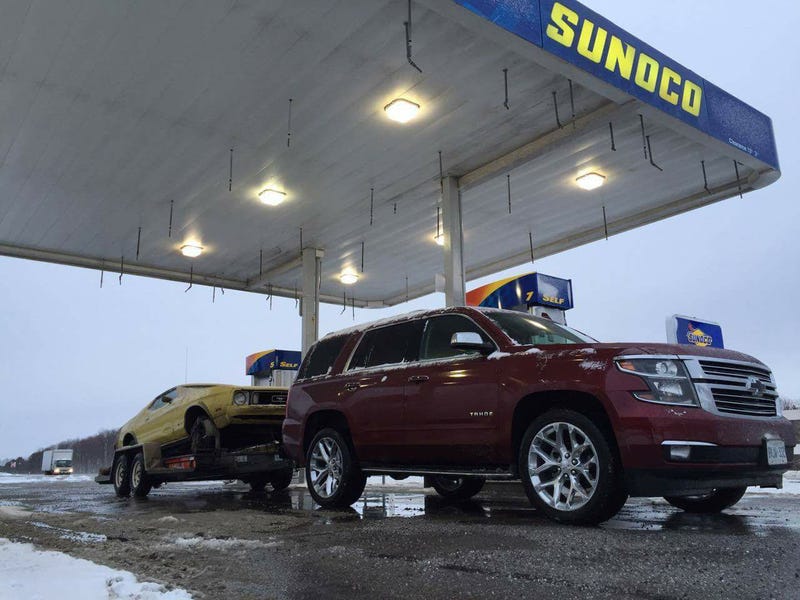 This weekend Cletus and I both had a lot on our plate to do with R+C, as you can see, the Mustang was successfully brought into Canada! We've got big plans for this beast.
Back in the west, I took the Canyonero totally apart, and replaced all the springs to make it sit at regular ride height, so now it rides like a dream!
What were you up to this weekend?