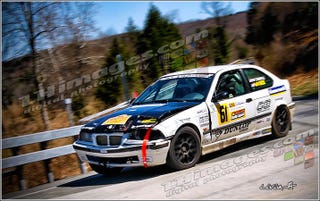 On one hand, seeing this picture reminds me once again of how crazy Caswell is and how much I want to venture into the rally world. On the other hand....
Why the hell did this photographer (I assume it was the photographer) not only screw up the image editing and resolution wise, but then proceed to toss not one, but two huge ass watermarks across the photo? Your name doesn't need to be that damn big on a picture, we get the idea.
Some of their other pictures get even more hysterically bad with the watermarks.
Seriously, AMAZING picture, ruined by watermarks...
And again...