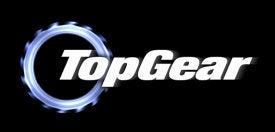 Jeremy Clarkson was on twitter yesterday doing more than just fighting with Piers Morgan. He commented that just 3 days in to filming this year's Top Gear special they were just 9 days behind schedule. The producers asked them to average 150 miles per day and they're averaging just 50 and Clarkson has said it is insanely difficult. In another tweet he commented nobody will find them this time.
So where are they? Maybe Jalopnik can sponsor a prize if anyone gets it right.
Another clue might be the fact that Clarkson has twitter access. I'm thinking that isn't likely in certain places.