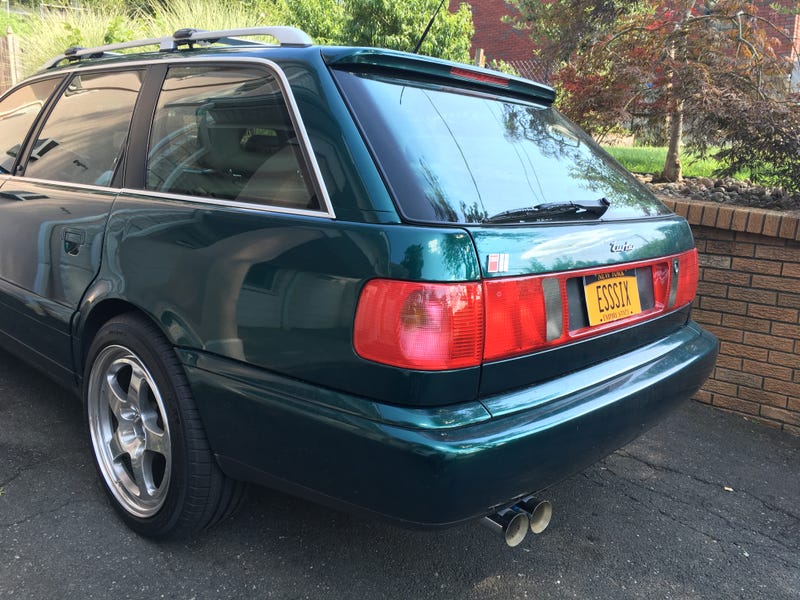 I had the resonator and muffler cut out...
NSFW? Took this with my Garmin Virb (it has a wind guard)

---
I kept the cats tho. Also the flared tips were my mechanics idea, I feel it works with how querky the car looks, all square and shit.

I felt their location would ensure that theres no drone, as well as clean up the sound. Windows up and its scant louder that it used to be, which was dead silent.

Needless to say, I am very happy.

Have a great weekend everybody!