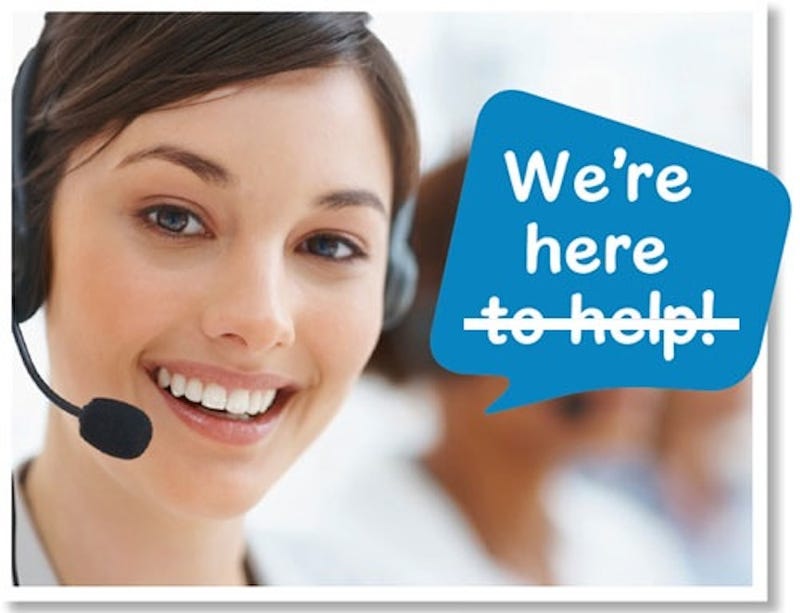 Short story about my HTC screen repair.
I take phone in for screen repair at store at the mall on Sunday, 12 days ago.
Tech destroys glass, cannot perform repair, ships device to GA to complete repair - Was told it would take one week.
Call on Friday, was told it would be Monday
Call on Tuesday, promised call back re:status – did not receive call
Call on Wednesday, promised call back re:status– did not receive call
Call on Thursday, promis..Told him I would not hang up until I got status.
Told phone has been there for a few days, but there is a note on it about something - guy can't read what the tech wrote.
I called today, and the phone came back from GA, but is missing volume button.
Store does not have a button and is unsure what to do.
WTF?
Looking for some contact information for the regional rep/coorporate contact, I go to the website. There is no customer service number on the website, so I go throught all the Franchising/accounting numbers to find a warm body – none bodies found.
Then it's off to Twitter. Three our four tweets in, I get a reply tweet to contact an different email address. Good thing, since I had just received a bounce back from the customer service email address on their website.
Enough is enough, it's time to jump on this before it turns into a month long repair. If they would have called me when it came in and told me they were tracking down a part, it would have been frustrating, but a little comical. Sitting on it for 3-4 days while I call for updates is almost rage inducing.