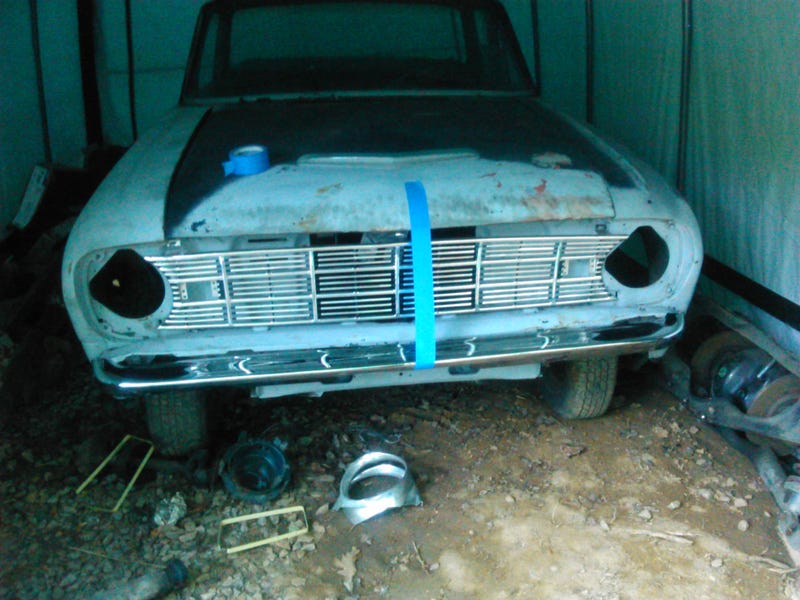 71-73 Mustang bumper can into Falcon. I'll have to pocket the fenders a bit on the ends, but overall, obamanotbad.jpg. Rear and front closeup after the jump.
About an inch worth of cleverness, and it'll be ideal.
In the back, I need to bring the body to the bumper more than the other way around. Still, not bad at all.