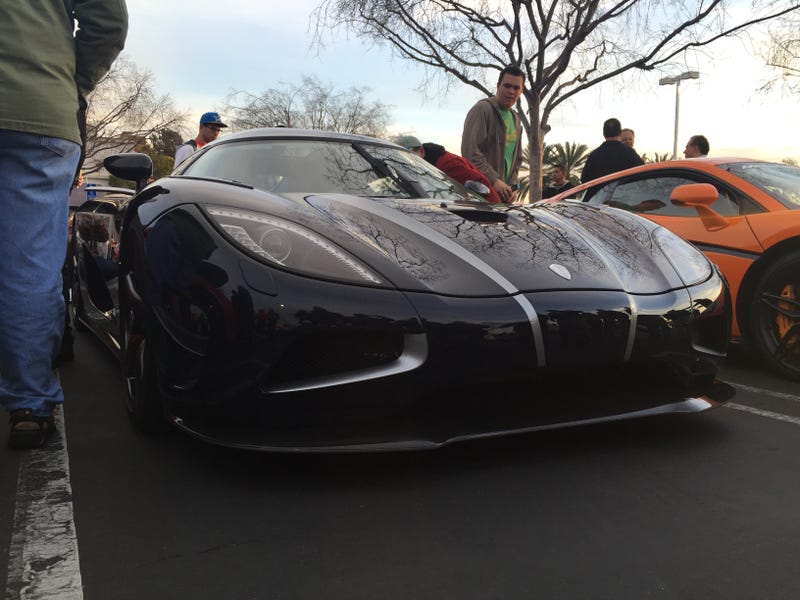 I can confirm that the Agera R is indeed real.
It was easily one of the highlights of the event.
Here we see nephew and uncle.
I loved this trio of E30s.
I don't need to tell you what this is.
And for the Swedish fans out there...
It's the Saab Sonett!
If you haven't seen one in person, just know that the Sonett is tiny.
Loved this 914.
So many Huracans there. But this one stood out to me, as it was Blu Caelum with a cream interior. Also, VW Thing.
The 570S is seriously stunning in person.
This caught my eye - the Corvette Nomad.
Exhausts are on point.
The 250 GT Berlinetta Lusso is a gem.
It was one of the most beautiful cars there.
Yes, the Rezvani Beast is real.
Yes, it runs.
And now for the Jalop section...
Clownshoe.
El Camino.
And last but not least...
Defender.