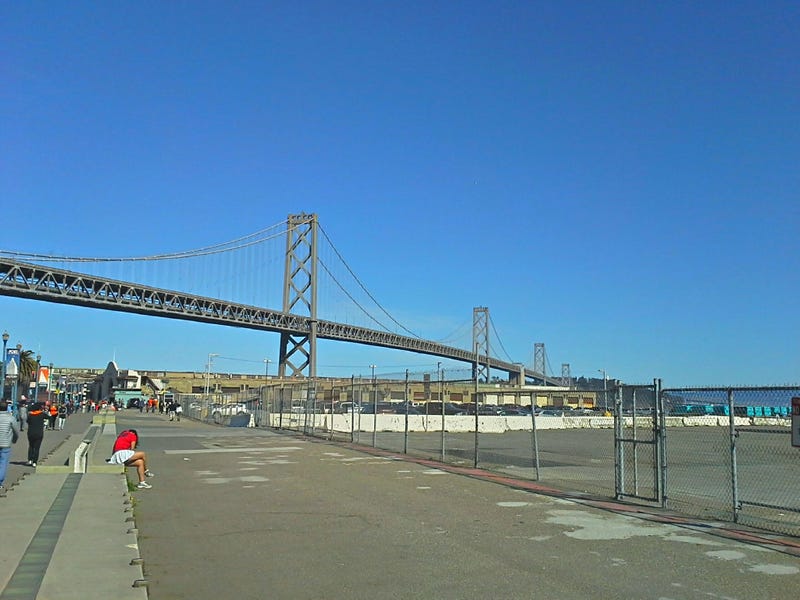 Today was the driving in San Francisco part of my California adventure. Beautiful weather thanks to El Nino and not a cloud in the sky. Morning started out foggy but it quickly cleared up in the city. The hills are no exaggeration of crazy in this city. Having a manual was quite the challenge really, especially when I hit some traffic on a couple of hills. And with how bald the tires are, I was doing burnouts up one of the hills. Overall, traveling the city by car was much quicker than bus and we really had no trouble with parking on the street. It was a unique experience and I found an appreciation for why people might choose an automatic transmission of they had to endure that all the time. I suppose I'm just not used to any Hills at home though.
Anyways, back to the start of the day! Last night thanks to a local Oppo, I found out about the SF Cars and Coffee going on Saturday morning. So before brunch, we headed over there for a bit. Oh my was that crazy! Getting in off the Bay Bridge to Treasure Island was quite a wait due to the line. Then when we finally parked, there were an endless stream of cars to see. Below is a photo dump of just a few.
There were way too many cars to really get a picture of many of them. It was mainly surprising just how clean the majority of the cars were. I'm used to many of these models either not existing on the East Coast or just being rather destroyed. And of course the typical loud mustangs and show-off engine revvers were very prevalent at this event! But it was worthwhile in going to for sure.
Throughout the day, we saw Twin Peaks, the painted ladies, the gay neighborhood, golden gate Park, and some other neighborhoods. We didn't a little bit of walking around but mainly some leisurely car touring. Tomorrow will be a Napa Valley adventure so it was good to take a more relaxing day. I've got a fun road itinerary for getting to Napa which should be fun. Just need the tires and oil to last a few more days!