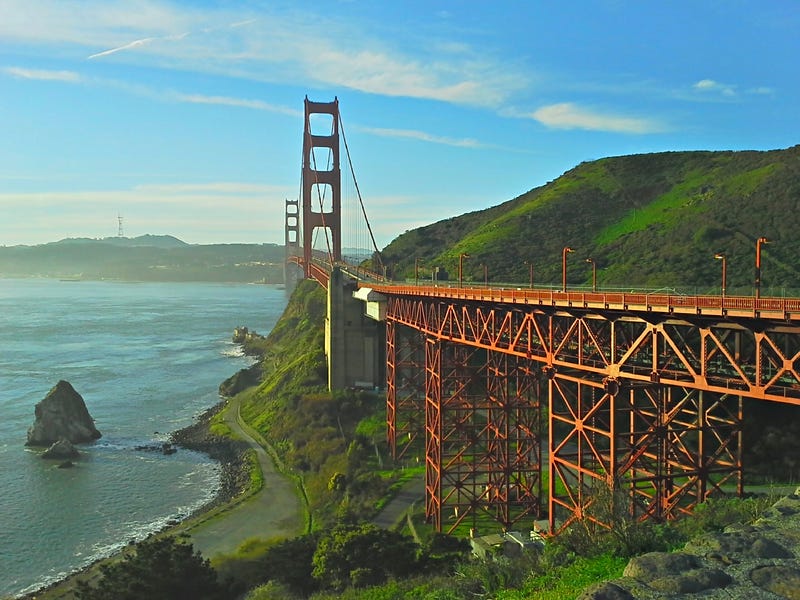 Since the last couple days of my California trip were a bit busy, I have been slow in getting posts out. I am home now so I can compile the rest of the adventure as well as eventually review the Mini. Parts 1-3 below:
Sunday was Valentines Day so my girlfriend and I decided to go on a drive from San Francisco up to Napa Valley and spend the day cruising in Wine Country. We started the day with a ride over the Golden Gate Bridge. Quite nice with no traffic on a Sunday morning at 7am and some very good photo spots over there. Then we embarked on a journey up the PCH to enjoy some scenery before heading to Napa. Thanks to a route provided by fellow Oppo Nick Allain!
After that wild jaunt up the coast, we continued on the 101 and ended up in Napa. Quite the pretty area and a very fun time. I was designated driver and I do not really drink anyways, so my girlfriend did the tastings along the way. All of the places we stopped at were just great places to be and the weather was perfect. We had a nice dinner in the area as well!
We found all sorts of nice little areas to explore and thankfully with us getting up there early, traffic was pretty light during the day. Coming home to SF was a bit of a hassle but we got through it. The next day, we made the long haul back to LA from SF. Surprisingly, the Mini did not run out of oil and we got some crazy great fuel mileage! Worked out to ~36 MPG and ~450 miles to the tank.
Quite the tiring adventure overall but also a very fun time with my lovely lady and the fun car. I definitely am still convinced to never go back to FWD but also convinced that manual rentals are the best. It took some time to get used to the clutch but that is the fun part. It is like taming a horse. You just have to be patient and expect it to be rough at first. I returned the car in Palmdale after a nice jaunt through Angeles National Forest. I even found some snow up there!