As marijuana becomes legal in California for recreational use in 2018, law enforcement agencies across the nation's most populous state are preparing to address its inevitable effects on vehicle operation.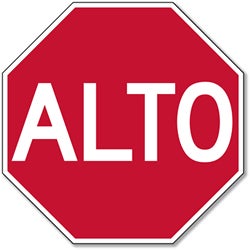 "For many years, we've had strict and scientific ways to test for alcohol-based impairment, or even the effects of hard narcotics," states California Highway Patrol (CHP) Lieutenant Commander Kevin Hernandez. "But the often-mild effects of marijuana will also require CHP and its new partner, a citizen-based task force called SALSA." (State Association of Legalized Smoking Association)
SALSA was formed as part of the agreement with pro-marijuana lobby groups in reaching an agreement with state legislators in mid-2017. Trent Dufresne, Spokesman for NORML (the nation's largest marijuana lobbyist), has worked diligently to address law enforcement concerns by negotiating for appropriate changes in traffic laws to accommodate up to 10 million drivers per day who may be under the influence of marijuana.
"We funded over a dozen studies and came up with a 'wishlist' of sorts," Mr. Dufresne claims. "We're just hoping to secure public funding to pay for the projects with moneys from public funds and taxes to fund the infrastructure projects."
Among SALSA's recommendations are:
Stop signs that rotate to say "Go" if a car remains stopped for more than 10 seconds.
Drive-thru restaurant windows that can serve both sides of the vehicle at once.
Alternating-length center stripes on freeways to prevent "highway hypnosis."
Expansion of HOV lanes to allow for broader definition of existing acronym.
Audible velocity indicators to aid in driver speed control.
Feeling hungry?
Low on cash?
One more exit!
Eating well!
Bean Burritos.
Law enforcement and state government agencies believe that recreational marijuana's high taxes should provide sufficient funding to make some incremental improvements, but believe that SALSA's expectations might have gotten just a little too high for the situation.
"On the plus side, we have a whole new revenue source for the state, as well as for a legal, home-grown agricultural product here in California," Governor Jerry Brown stated in a press conference in Santa Barbara on Wednesday. "However, we also expect substantial disruption in Mexican drug cartels, which could lead to a mini refugee crisis here – people we will naturally welcome with open arms. When opportunity knocks, sometimes it's just somebody knocking on the door. But then other times, the door is just, like, a heartbeat from that Poe story. Hey, is my heart beating too loud? In conclusion, this issue isn't just a black cat that we can wall up and expect it not to start meowing as soon as the cops show up to take our stash. Because we're a cat. And because we're black."

NORML's Dufresne, who attended the conference, found Gov. Brown's comments inspiring in his use of literary allusions and anti-racist rhetoric in his comments. "There is so much working against us," he concludes. "Newspaperman William Randolph Hearst and his political cronies suppressed the use of hemp to protect their empires, also with using racism to characterize weed as something for poor black and Mexican people, which isn't true. Most of my rich white friends can barely afford $60 for an eighth of the good stuff."

Just across the border in Arizona, where marijuana is still illegal for recreational use, militia groups have been preparing for overflow of illegal activities that might hope to capitalize on local demand for California's new cash crop. Colin Breck, Commander of the One Hit Wonder Militia in Kingman, insists "We must protect our borders from this scourge to the west. We've already been dealing with the polygamist cults to our north and the lazy illegals to our south," adding "We already know New Mexico is drug-friendly, between Breaking Bad and Gary Johnson running for president. We plan to keep Arizona the last stronghold of decency in the American Southwest."