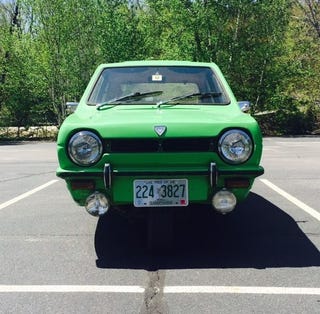 Well not all, but some. Some of you might remember me posting a photo dump last year (link below). If it is still there, probably, does anyone want to make a trip to see it (ask about a possible drive in it?) this spring? I know there are a bunch or Oppos that write professionally/semi-professionally. Some of you even live fairly close to me in New England (one of the Justins I think).

Anyways, I decided to see what it looks like on Google street view and sure enough it is right there:
https://www.google.com/maps/@44.03002…

I'm willing to drive and bring a GoPro. If you're the kind of person that likes to eat and drink, that is also on the table. The place is about an hour north of me (Manchester area).
Email me at: patrick[dot]j[dot]nichols4[at]gmail[dot]com if you're interested in this and maybe we can figure something out.