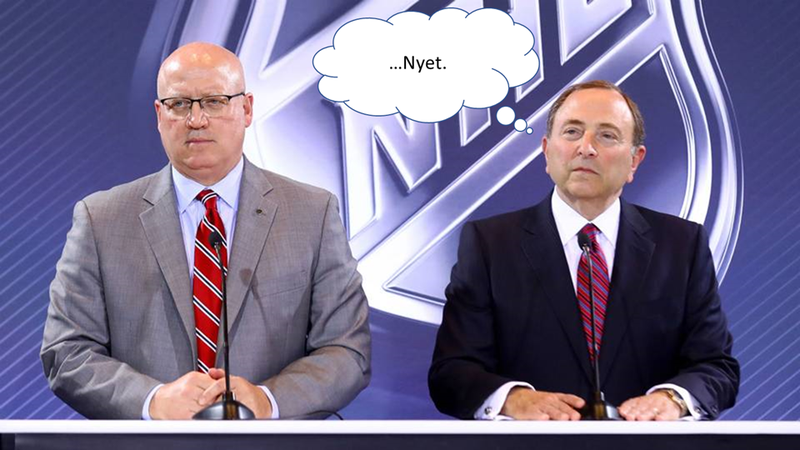 Gary Bettman and the Russians have colluded on this round of the NHL and Olympic/International teams?

It's one thing that players from Pro rosters currently seeing ice-time shouldn't go, in his mind, due to insurance and other issues, but it's entirely another for these poor schlubs trying to eke out a living playing their game and potentially getting an invite to compete for their country thanks to incompetent management of the big stars.
Every bad decision Bettman makes gives me a glimmer of hope that clubs, players or fans will finally give him the business he deserves, but the man is more resilient than a cockroach.
So I guess we'll see a bunch of no-name Canadians and a bunch of College-aged US players take on the best of the KHL. Should make for great TV.
The NHL lives as a brilliant sport that soldiers on despite its management. They have done everything within their power to upset the apple cart and yet it's still here.