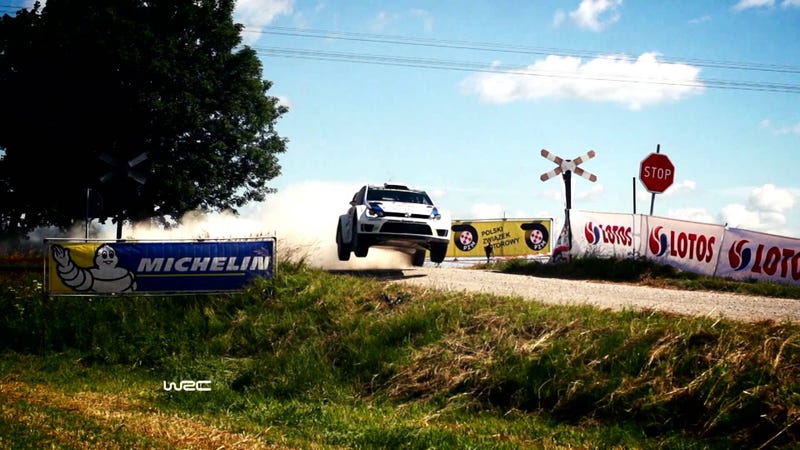 You know the saying "the rich get richer?" Turns out they were talking abut Fantasy WRC Poland. Three fantasy players tied for the round win at 79 points, two of those three are first and second in the championship. The third is Lumpy44, who despite missing the first round of the championship still sits in sixth overall, and will almost certainly crack the top three when we start dropping low scores in Australia.
Overall it was a strong but not perfect round for us fantasy leaguers. Ostberg, on 19 of 21 rosters, ensured no one would score points with all five of their picks. The two players who didn't pick Ostberg, Raphael Orlove and Alex Kihurani, were instead hampered by the problems of Kubica, Holowczyc, and Bouffier. Despite all this more than half the fantasy field scored over 60 points, and as a whole this round had the second highest average score this season (Portugal of course being the highest). Five players had all three podium finishers on their roster, and nine players saw four of their five drivers earn points. Not too shabby.
Up front in the championship the gap between Chronchameleon and Tell A Finn remains the same, which is unsurprising as in the last three rounds combined there's only been a one point difference between their scores. Behind that things have changed quite a bit. Hoccy, sitting third and just 12 points out of second going into this round, did another "poorly timed crazy gamble," dropping himself to seventh. AntMic, the only other player this round to score over 70 points, took over third but sits a full 23 points behind Finn and 32 behind Chronchameleon. Barring a Hoccy-esque implosion it's unlikely anyone will get near the top two until Lumpy gets to drop his zero. As the drop round nears things are getting very interesting up front.
Here's how the top 10 finished in Rally Poland. As always the full standings are on the Google Drive Spreadsheet:
1) Chronchameleon - 79
1) Lumpy44 - 79
1) Tell a Finn - 79
4) AntMic - 73
5) Marshall Richards - 67
6) Dusty Ventures - 66
7) WillKinton247 - 64
8) McNewbie - 63
9) Dances With Rotors - 61
9) G17 - 61
9) Hermann - 61
9) WorldRallyBlog - 61
Overall fantasy top 10 after Rally Poland:
1) Chronchameleon - 426
2) Tell A Finn - 417
3) AntMic - 394
4) McNewbie - 388
5) DustyVentures - 384
6) Lumpy44 - 375
7) Hoccy - 371
8) Hermann - 363
8) Nobody - 363
10) ddavidn - 356