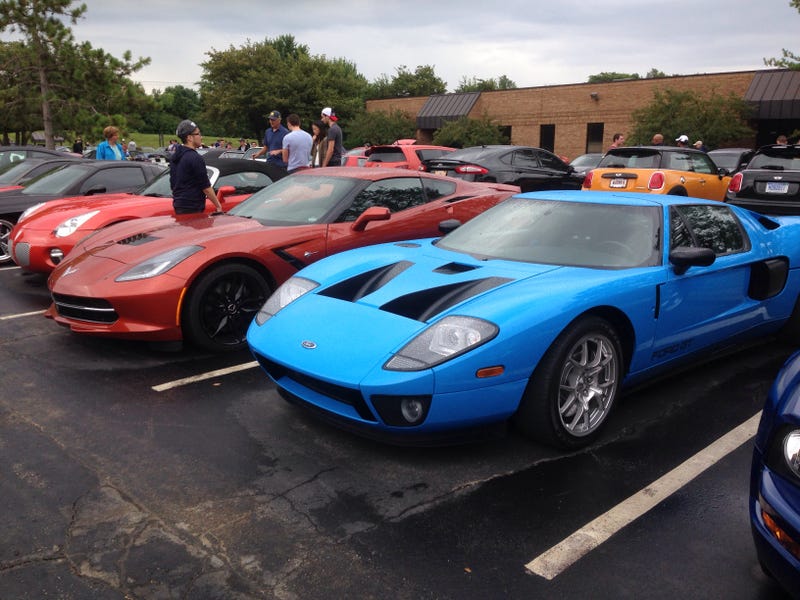 Here are my assortment of pics from today's special C&C at C&D headquarters in Ann Arbor, MI. This was seriously the C&C to go to today if you are in the mitten!
It was a rainy morning, but that didn't stop this awesomeness!
Clown shoe!!
GT4!!! Literally fresh and new with a temporary plate.
Am Alfa-Z, not sure what that is.
$kaybait
There is an Oppo amongst these cars...
Stefbait, but I'm claiming this one for myself. :3
This one was a surprise...Stef won't like this one...
A really green thing.