I know. An actual car question on Oppo. What a time to be alive. So here's my conundrum. My parents offered to buy me a customer's LX470 that looks a lot like this one.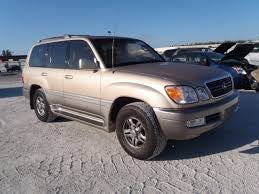 The catch. I would have to sell this...
To pay for part of it. The truck is 4 years newer and the space would be nice but I might never be able to buy back my first car that I love. What say ye Oppo?