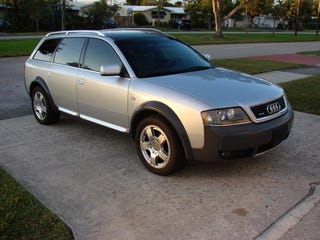 I think I gave it my all trying to "adult" with my next purchase, but it's just not for me right now.
I had posted often of buying a more practical, safer, possibly automatic reliable vehicle so I could give up this game of buying cars every year. What I found is that I wasn't very excited or willing to spend.

I've worked for the same company for almost six years. I've been promoted twice and already have a work vehicle. So I don't need a commuter. And with that, fuel economy becomes even less important. As does reliability.

I could die any second anyway, in or out of a vehicle. If I had children, I would probably prioritize safety higher (for their sake; not mine — but then me not dying would also be for their sake AH WHATEVER) but as for now, it is frankly a perk and not a priority.
I like driving a manual too much to give it up. I don't drive though downtown Seattle or any such thing, so it's not like it's a problem. Though I do lament local traffic, which is downright shitty even on weekends, every time I drive my wife's car or my work vehicle I can't wait to get back in my longbed and row those 5 speeds. There are exceptions to this (SC400, other tourers). My wife says, "But you already have a manual." Yes, and if one is good, then two is better!

Practicality. What's practical? My longbed is quite practical. My wife's hatchback is. My Celica wasn't half bad — you could fit four people and a small bag if you had to, but I was annoyed I could do simple tasks with it sometimes. I guess the better question is: what's IMpractical? An MR2? Audi TT? A sedan (OUCH, BRO)?
TEE ELL DEE ARRR: Instead of finding vehicles that "check all the boxes," I'm going to shop for what I know I like.

With that said, here is the updated incomplete list of contenders:
Pontiac Vibe, Pontiac Vibe GT (5-speed)
- pros: good little car. Happy with my wife's
- cons: no low mileage GTs to be found, lots of rough examples, and EXPENSIVE!
SC400
- pros: SC400!
- cons: lol trunk, lol backseat, impossible to find a good deal
Tercel wagon SR5 4WD
- pros: I love them
- cons: all are rusty and dying, and would it really be as good as I remember? (YES!)

Allroad (2.7T, 6-speed ONLY)
- pros: I'm sorry, I still think they're awesome, best looking Audi ever made. I've been doing more research on A6 and A4 wagons, but none tickle my fancy like the Allroad.
- cons: It's an Audi Allroad. I would have to budget for future happenings. Doesn't help that the 6-speed is rare and commands a huge price premium.

If I wait until after New Year's to buy, I can add my Christmas bonus to my pathetic budget. I will take my time an find the best vehicle. And then I'll post that I still bought some goofy old Toyota "You don't get it, guys! This is the highly rare and desirable 1996 Camry SE V6 Coupe!"