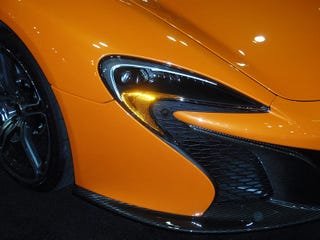 Non-euro spec 650S reflector. Not sure if this will be US, Canada, or both.
Took 6 years and seeing an aftermarket version for Dodge to make the shaker an option.
Nissan Micra was interesting. Under 10 grand out the door. Shares many bits with Versa Note. Interior isn't as cheap as Mitsubishi Mirage.
Seats in said Volvo were better (more comfortable and supportive) than the ones fitted to the STI.