My 1987 Peugeot 205 CTI, which is being restored/restomodded, needs a radio. I'm looking for something with USB while not looking entirely out of place in the very 80s dashboard. I haven't really found anything I like, so I'm looking for some advice.
Hard requirements:

USB (is allowed to be hidden/cable from the back to some random place in the interior)

A design that doesn't look too out of place in an 80s dash. It doesn't have to be retro though.

Available in Europe

Single DIN fitment
No FM receiver or cassette adapter with an old radio.
Nice to have:

Lighting that corresponds with the dash (=amber) or at least doesn't clash too much (white?) and isn't too bright
DAB+ radio
Bluetooth
Friendly price
Not important:
Great audio quality or high Watt output, as it's going to be installed in a 1980s subcompact convertible with just 2 (upgraded) speakers in the doors; I won't be able to tell the difference.
CD capability. I haven't used a CD in over a decade.
Speed of delivery. The car is far from ready. I have no issue with a multi week delivery time from an oversees order.
This 1984-1987 interior is identical too mine, except for the fixed roof and the GTI in stead of CTI decal on the steering wheel:
edit: the car is currently without radio, so I've got no old radio to upgrade.
Additional question: Turbo pressure gauche: Yes or no? The car will get a low pressure turbo engine it didn't originally come with, however the interior and exterior will be as stock as possible. Now I could add a turbo pressure gauche, but if I were to do so where would I put it? A-pillar is a hard no. Ash tray? Or should I just not install one at all?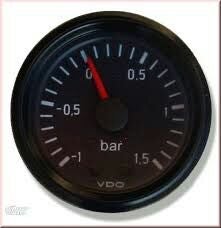 ---
Second edit. I'm up to deciding between two options. Either I go old school with a period correct(ish) radio with Aux In or I get a new one. Which would you pick, and why?
Old:
New (Continental):