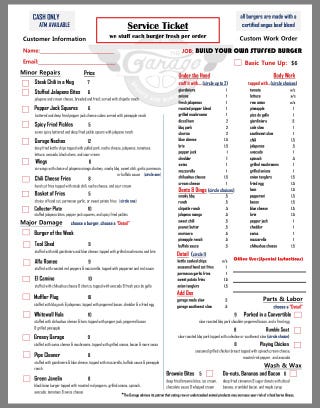 Tonight's culinary adventure takes place at a car themed burger bar called The Garage. The closest TV is playing Velocity. For further entertainment they have a wheel.
My spin landed on tattoo.
I'm drinking a local beer, K-town Brown, from Public Brewing. It's a decent, solid brown ale. Their porter is my favorite beer that they brew.
For a starter I chose the Pepper Jack Squares. Surprisingly zippy.
For my burger I ordered the Greasy Garage. Could be greasier. Ah well.
My next beer is a clearance porter. I'm always excited to try a new porter.
Too chocolatey but it is cheap.