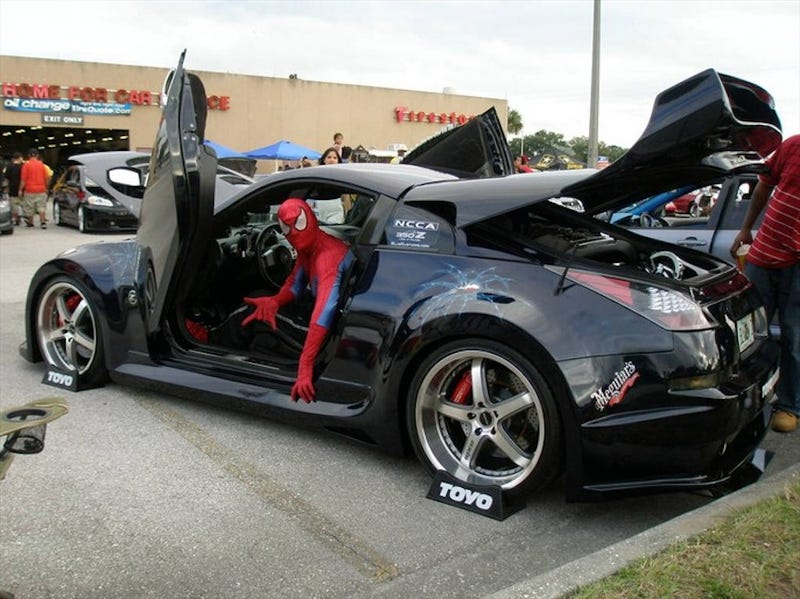 Welcome to CarDomaning, the activity of searching the abandoned, left-for-dead CarDomain profiles that time forgot for interesting cars, projects, personalities, and images. ….then posting them here.
Here we have Cayenne2005's Nissan 350Z.
Like a page from 2002, her car screams... well.. 2002.
The first thing I thought of was, "OMG, Stop it Mom, you're embarrassing me!"
A family that shows together, grows together.
I have to admit, a lot of work went into this thing..
Family? Yes. Her and her husband share more than a love for the 2003 Nissan 350Z. They share the same taste in mods.