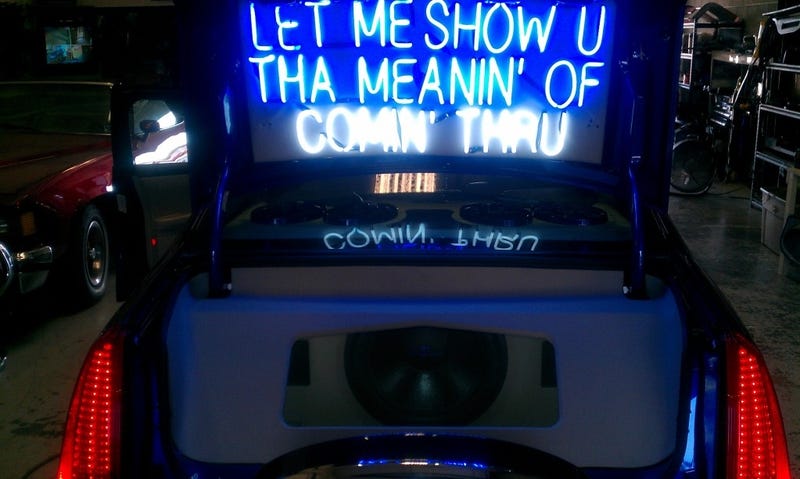 Welcome to CarDomaning, the activity of searching the abandoned, left-for-dead CarDomain profiles that time forgot for interesting cars, projects, personalities, and images. ….then posting them here.
Inspired by Raphael's Cop Trunk Popper post, I took a trip to Houston, the land of SLABs (Slow Low And Bangin). DO YOU....
Like the candy paint work on DONKs, but don't like the wheels or the themes?
Like SoCal low riders but don't like tank undershirts, shag carpet, and pin stripes?
Like car shows, but hate standing still?
If you answered "yes" to any of those questions, SLABs are for you.