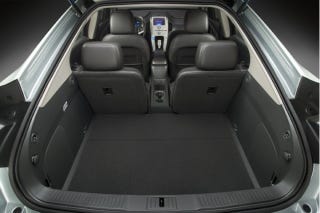 I'm planning to get a cargo liner for my Volt and thought I'd see what folks here have. I'm mainly looking at the exact fit models like Weathertech and Husky Liner.
I'd like to get something that things won't really slide around on. Also, at times I get muddy/dirty enough at work that I change before heading home and would like to keep the floor clean.
I have Husky Liner floor mats, but I have noticed they can get a bit slippery when they're wet. I've also seen good deals on GM mats for the Volt, but they don't fill the whole cargo area.
Anyone here have any opinions between husky liner versus Weathertech or maybe a different manufacturer I should consider?