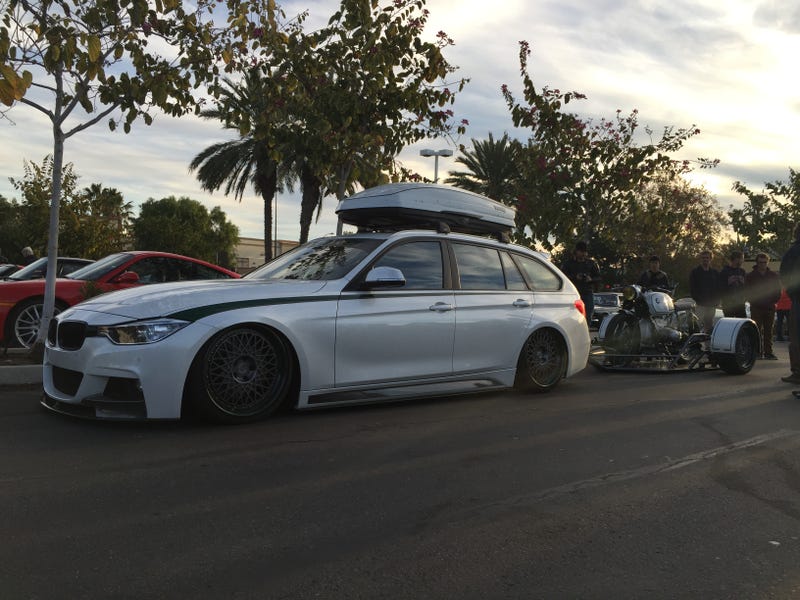 Does this lead photo get your attention yet? It should.
So earlier this morning I checked out what Cars and Coffee Aliso Viejo had to offer. Needless to say, it was beyond what I was expecting.
One of my favorites: a wing with an NSX attached to it.
Next up: another favorite. This is a 2015 BRZ Series.Blue, which is ironic because it's white.
Something for the BMW purists here. The E30 M3 is a lovely car in person. You have to see one if you haven't already.
I've included this photo because I wanted to ask you about this F80's color. I've never seen it before. Anyone know what it's called?
For the 911 fans.
This RS 4.0 is #491.
Perhaps one of the best exotics there - the 650S Le Mans edition. Definitely more striking than the two other 650S Spyders that were there.
There had to be one highlight of the event, and this was it. A widebody Smart. And it sounded wicked.
This wouldn't be an Oppo post without at least one wagon.
A modded CTS-V was there. I really dig it. You can see more pics of this car on the owner's Instagram page. (@HunterSwift)
Old vs. new.
This looks like any Ferrari 360, right?
But you'd be wrong.
I've been wanting to see this car forever, and finally it showed up. Some may not like it, but I do. And it's for sale!
This wouldn't be a true Cars and Coffee event without an Aventador.
Continuing the Italian theme with this gorgeous Fiat Dino.
No words necessary.
Sitting nice and low.
Also a favorite: a lowered Juke.
And I saved the best for last. A GT40.
All photos were shot with my iPhone 6+. Hope you enjoyed them!