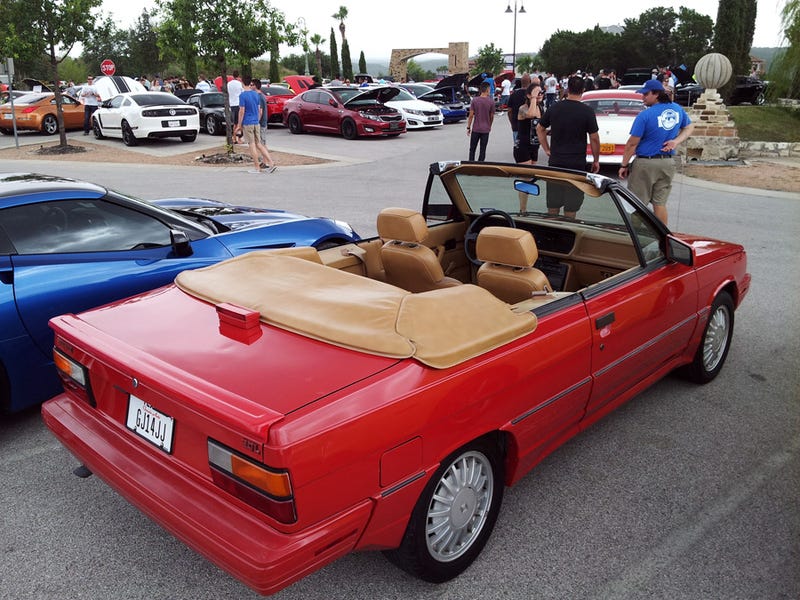 Renault GTA convertible. It doesn't get any more 80s than that.
Vehicross, Alfa, and a Dino. How often does that alignment occur?
Even more Vehicross
There were several BMW 2002 models in attendance, but I think this Baur convertible was the most interesting.
A mini showed up with these rather nice looking Raydyot fog lamps.
This Datsun is best Datsun because triple carburetors.