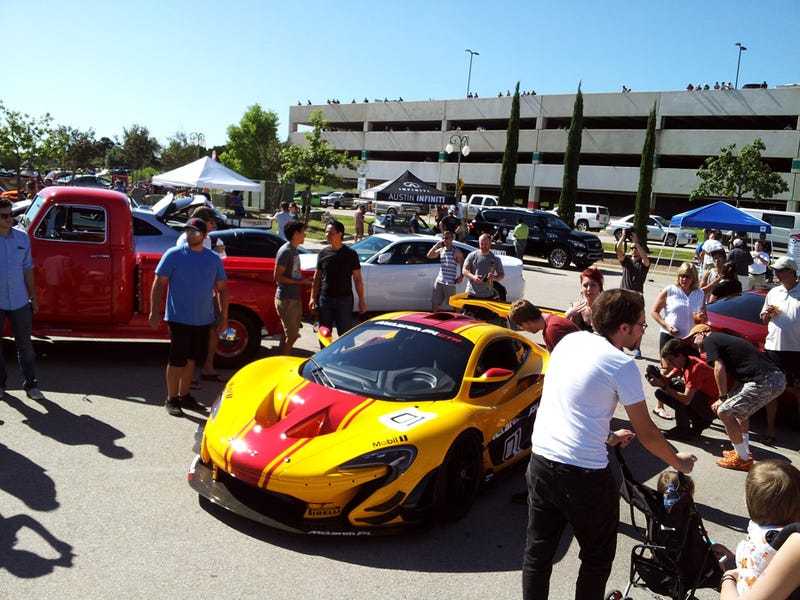 I haven't been for a couple of months, but I think this was the best one this year.
I'm not much for supercars, but even I must admit these are beautifully sculpted vehicles. Not so sure about the Ronald McLaren colors though.
I don't know what this is.
Wonderful, un-restored 1978 Subaru coupe. One family since new.
This one was grey.
This one was the color you could get Tercels in back in 1981. But this color looks way better on this.
Horizontally opposed brothers separated at birth?
Honda.
Mini is smol.
Rally Celica? Paint was pearlescent but that doesn't show up on camera at all.
Das Bug. (1967?)
KLK Itasha car! Seen it before so here's some pics in better light:
ground clearance... damn Saab u high
Scirocco - more like scirocGO amirite?
And the biggest surprise?
I wasn't the only one with a Saab this time. And not only did this guy show up in a Saab, he showed up in the same model Saab I have, an exceedingly rare coincidence.
We both then were met by an interesting man who used to race Saabs in Baja races back in the 1980s. What a morning!