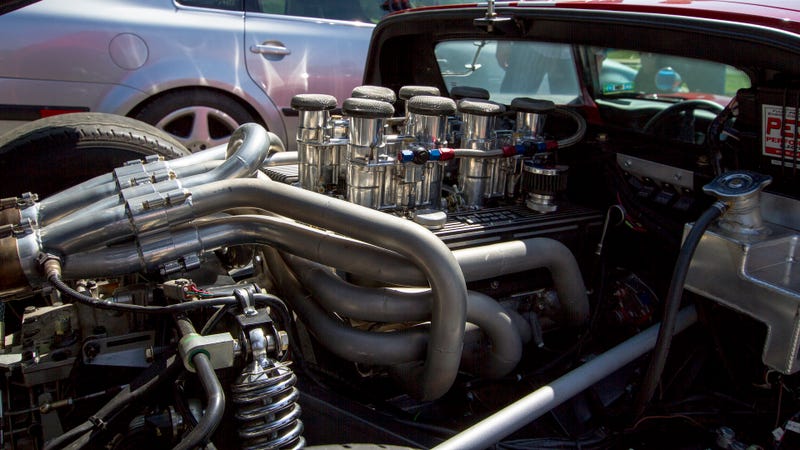 Superformance GT40 replica
A Ferrari TheFerrari showed up, but I just wasn't terribly impressed by it. There was a 914-6 and the owner had some great stories, and is further reinforcing that I really need to look for a mid-70's 914 2.0. The need is growing.
There was also a Morgan, Jag XJ120, a bunch of brandy new Z06s, many Miatas, an original Mini, and a Hellcat Charger(!) that snuck in and left quickly. Was a good day!
This awesome dude has 435k miles on his Flying Miata. Has a Garrett Turbo kit on it, and is so clean you could eat off it. His secret? Just stay up on maintenance and treat it right. He goes up to Caffeine & Carburetors, my local shows, and I'm sure plenty of others.
I've talked to the owner of this Dino several times. He's an awesome guy who comes down from NY often. First time I saw him he was frantically pulling all of his stuff out of the trunk to throw onto the back seat. Turns out it was because the mufflers are located directly under the trunk pan, and after long drives, the trunk will get very warm. The more you know!
Didn't take too many pictures, just a few. For some reason I haven't been terribly awe struck for photos too much at these shows lately. Not sure exactly why, maybe it's the lighting or the crowd, but I just haven't been too happy with how pictures have been coming out lately.