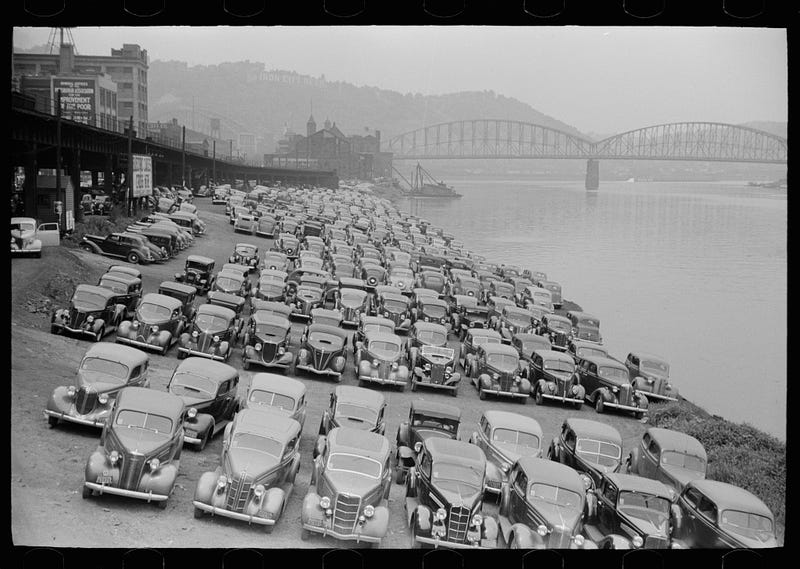 So I went searching for pictures of cars on the photogrammar. (Also, searched for pictures of relatives.) These are best 2 pictures of cars from my relatively short time searching. Above is Cars parked along Allegheny River, Pittsburgh, Pennsylvania by Author Rothstein, taken July 1938.
Below is Post office and public library in Decatur, Indiana photographer unknown, taken September 1935
P.S. I am horrible at identifying pre-WWII cars. The 2nd car in the front of the 2nd picture looks like a Ford Model-A, everything else I'd need to research.