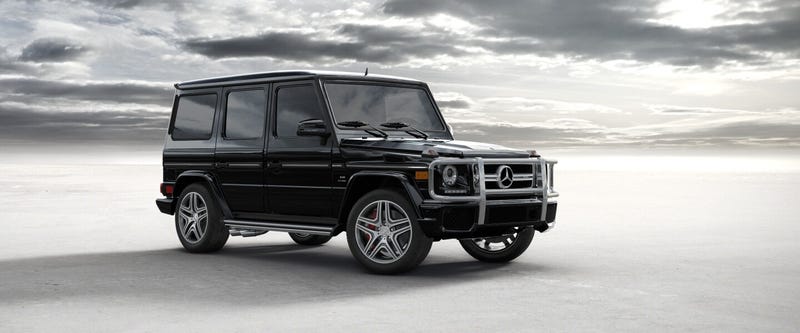 I hate the idea of ultra high performance SUV's.
Look I get there is a facet of silly fun to them, and I get that some people want (or need) the advantages of SUV's but want them to go really fast...and I understand its not about the capability its about showing that you can piss away money on silly things...I still think taking a vehicle primarily built to be rugged and utilitarian to its antithetical conclusion is stupid.

I don't really care that you think its cool because its not supposed to happen, like mango in salsa or bacon in shakes this is just wrong.
People ask me: you hate the G-wagon? NO! I love the G-wagon, I think its one of the best anachronistic novelties around and I have boundless respect for what it can do in environments it was meant to inhabit. The AMGification of the G is perverse though, as are, in my humble opinion, all track focused off road platforms.
Why? The simple and unpopular answer among fans of these things is this: cause it makes the company money. There are enough people out there with the right alignment of cash to burn, uninhibited vanity, and an appetite for anarchy that companies can mark monronies to the moon and thats before you add color matched seatbelt stitching.
They say money ruins people, cars too.