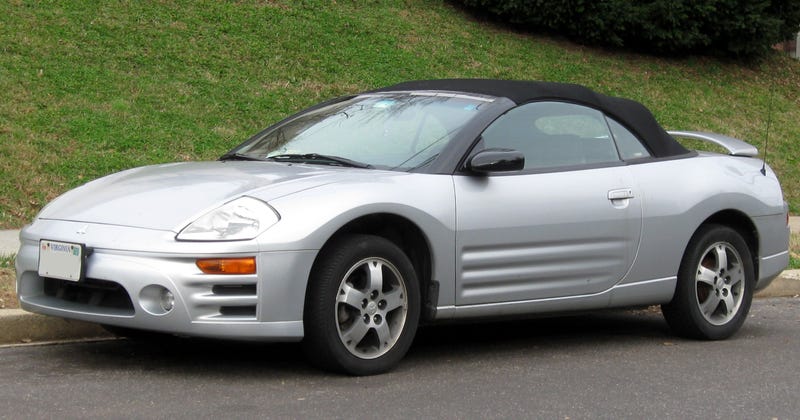 Yeah, just like Roman's in FF2. No, I don't care.
I thought that car was tacky when it was new and adding a big wing and purple paint didn't really sell my otherwise, not even when the movie first came out. So serious, yet so painfully camp.
This was the car of my retired Air Force Colonel Uncle (well, sort of uncle) of whom I have the highest respect for as a person, but couldn't have been a better poster child for making a former sporty car look, well, suburban.
It wasn't fast, with its best engine producing 210 raging ponies, it wasn't good looking, it wasn't nice to drive (especially the convertible) and it just looked every bit the part of what a retired recruiter might consider sporty.
Like many other cars on this weekly list, this car earns my ire on account of what it used to be, what it could have been on its past glories and failed promises.
The eclipse was a genuinely cool car until this car. This is the cash in eclipse and i hate it for that.