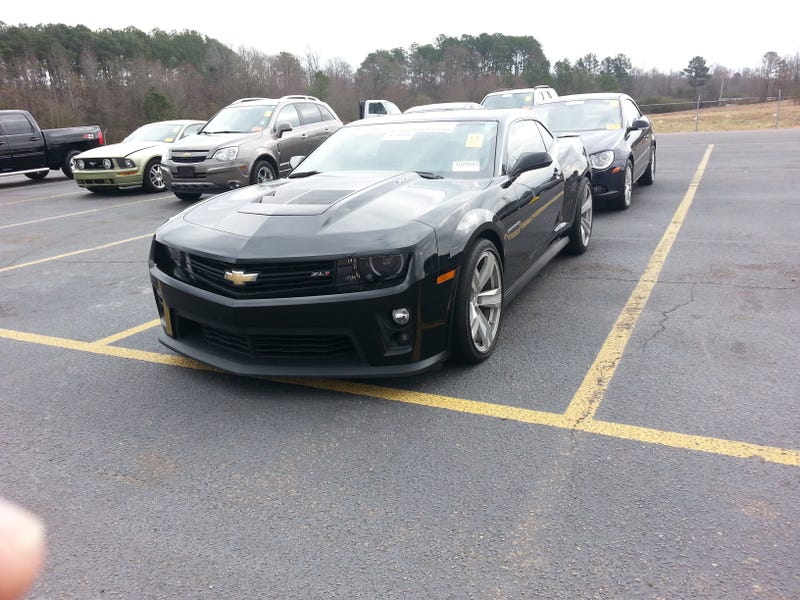 Zl1 z3 rx8 svt focus numerous mustangs mini coopers and a few mega bro trucks couple others but it was all a blur. Was a fun day. And I had no idea about the strange see through air box on rx8's. Kinda cool.
and the best parking job I
ive seen in a while.