#4 1996 Ford Aerostar Cargo; unkillable suspension, blew it up after a year of ragging on it. Had to get a thick skin driving it to college (Creeper Van) below is similar to mine.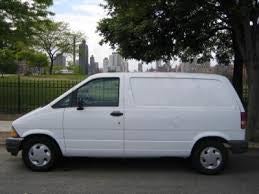 #3 1997 Nissan Maxima GLE; fast in a straight line, classy 90s business mans car. Rides nice on road trips. Unkillable, still running for my dad, who I sold I to.
#2 2006 Mazda 6 V6; fun, but only had 11 days before somebody hit me totaling it. Now it's zoom-zooming in car heaven :(
#1 2004 Toyota Solara V6; legitimately fast car, rides smooth like a yacht, super quiet. Ultimate highway/long distance interstate missile.