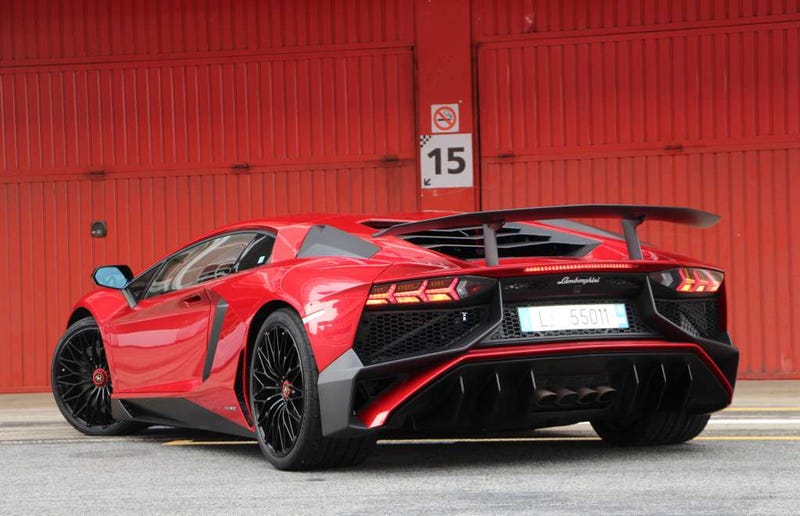 I recently spent some time editing this video about the Aventador SV. I didn't get to drive it and sadly I didn't even get to shoot it. But even though I was 1,000's of miles away from it, I kinda fell in love. And this is a problem.

See, I pride my self in driving anachronisms that people forgot about decades ago. I will cling fiercely to my carbureted and lap-belted cars and exclaim to anyone that passes by that new cars ain't got soul.

But part of me really wants an Aventador SV. I know it has fuel injection, air bags, traction control and I know that my mom could probably pedal this thing to a 11 second quarter mile. But damn, sometimes I can't help myself. I hate that I love it. It goes against my entire "old cars only" mantra but damn if I don't lust for an SV in the driveway.
What about you guys? Is there a car you're ashamed to like?