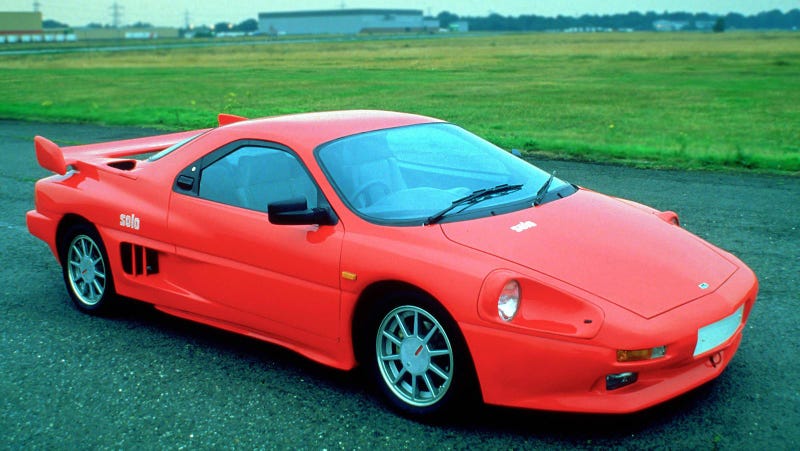 This motor is best described as Britain's stillborn supercar. Launched in 1989 it definitely looked promising, with a reasonable price, composite structure, four wheel drive, and a mid-mounted engine from the Ford Sierra RS Cosworth. It was almost a brilliant car, but things went sour. Click inside for the full story.
Unfortunately it was massively expensive to develop, so Panther had to rush it into production to recoup some costs. That meant it wasn't properly engineered, suffering issues with the ride quality and the complex 4WD system, as well as a parts-bin interior made of Ford and Vauxhall switchgear. With further refinement, it could have turned out to be a great car, but Panther simply ran out of money. Less than 20 cars were finished before the company went into receivership.
This is Cars You Didn't Know About, a feature I've started doing. It won't be regular, but when I do it I'll be spotlighting those rare and unusual cars that never quite made it into the limelight.