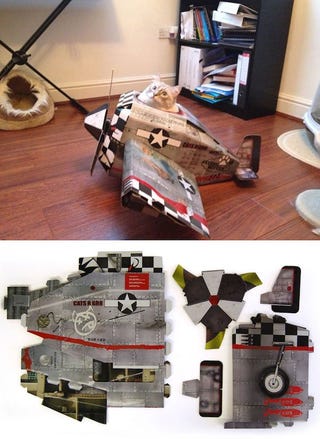 CatOppos (Opponauts who are owned by one or more feline overlords), have you ever wished you could form a cat army? Well, good news! Your cat generals can now wage catnip warfare in style! With tanks, planes, a fire truck and more. Meow!
A British company called Suck UK is offering cardboard cat toy boxes that look like vehicles. There's even a hot pink car. More below:
Edit: kinja seems to have eaten the link. Let's see if I can get it to work this time.