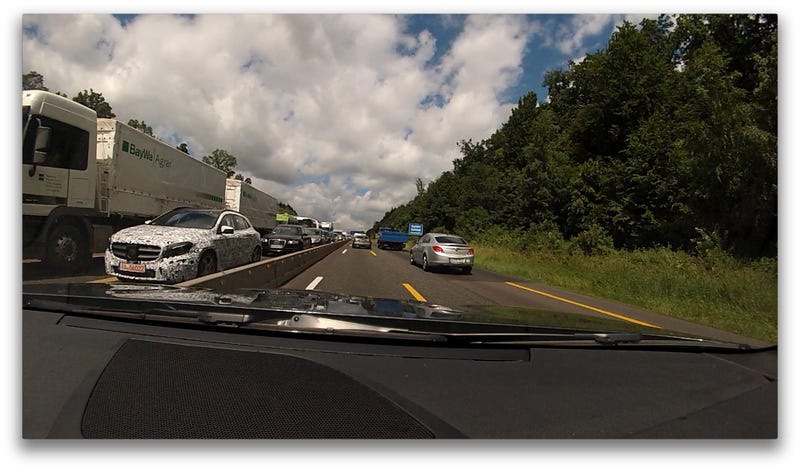 Would have posted this sooner, but have been extremely busy the past few days, and also had no wall outlets or internet in my 118i while at Le Mans.
Anyways, what does this look like to you guys? Saw it enroute to Le Mans from Stuttgart last friday. Caught it on my GoPro, both angles. Don't have any other images than these snapshots from my GoPro video.
Its obviously a Benz, but what? I'm thinking B-Class facelift or AMG possibly..? The front bumper looks a little sporty to me. Also lacking the DRL's on the bumper that the current B-Class has. Headlights look different, rear looks different.
Another possibility I was thinking about was that it's a test mule for the unreleased Mercedes Benz GLA.
(Literally turned my head for less than a second here, still paying attention to the road, don't worry)
This was the 5th and last test mule I saw in Germany.
Thoughts?
Edit: After looking at it closer and doing a little more comparing, to me it just doesn't look like it has the same profile as the B-Class, so I'm siding with GLA for now.