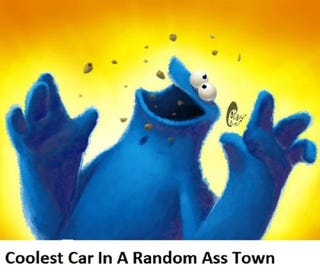 Hey, guys. In case you haven't heard, EL_ULY pretty much left CCIIRAT up for grabs, due to World Cup related interwebs reasons.
So, I've decided to put my hat in the ring once again, with somewhere that has a bit of an Oppo connection, and borrow the keys (screwdriver) to the rear engined, 4 rotary diesel, carbon fiber brown OPPO bus.
If you pay attention to license plate frames like I do, you'll get the connection when I show you this dealership...
...this is Sunshine Ford, where a certain someone got their Fiesta ST, according to the plate frame on the car.
Anyways, yes. This the first time I've chosen a place in the Hudson Valley for CCIARAT, but it's such a nice area, why not? The Oppo connection is just a bonus.
Personally, I've never been here, unlike the other two I chose (Rhinebeck and Kingston).
Of course, this isn't the only place to find cars here, so feel free to look around and see what you can find.
Also, to set the mood, I suggest clicking here if you're connection lets you stream live radio.
It's a great station, one of the most well known in the Hudson Valley, with hits from the 60s, 70s, and 80s.
Anyways, let's hit the road and see what we can find!