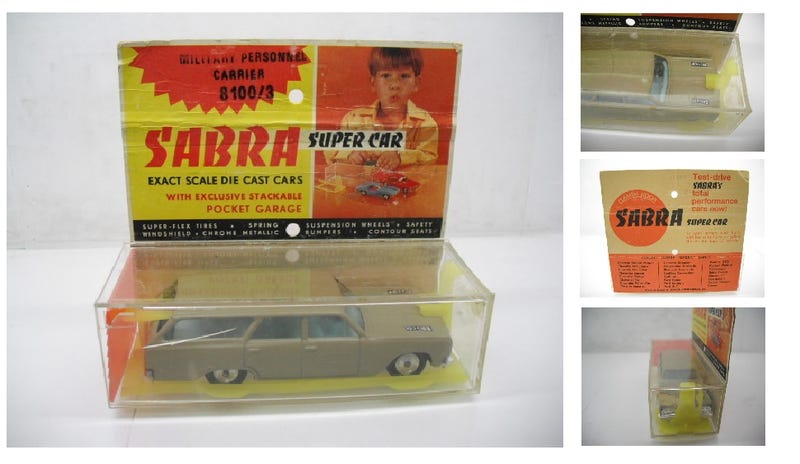 Some kids prefer the factory stock "real life" appearance of a Matchbox 1/64 scale model to the outlandish styling and "tricked out" look of a Hot Wheels. But we at the Daily Turismo much prefer the wagon based military personnel carriers produced by the Israeli Gamda Koor company under the Sabra brand.
Pick this 1964 Chevrolet Chevelle MPC for a Jewish New Years present for $199 buy-it-now on ebay.
The Israeli auto industry in the 1960s consisted of a single Haifa based entity called Sabra (meaning born in Israel or cactus) which built fiberglass shelled cars based on Reliant and Triumph guts. The Sabra vehicles were only built in small quantities and as such most cars/trucks were imported from Europe and North America. A quick internet search did not result in photographic evidence of a Chevelle wagon being used as an Israeli military troop transporter, but its heft, mass and people carrying capacity would make a logical choice.
The back of the Sabra packing includes a list of other cars available in the series, which is mostly America cars with an emphasis on muscle cars. According to an article on Haaretz.com the Gamda Koor company manufactured the 1/43 scale cars only in the 1960s/70s and have recently become collectors items.
Photo credits: ebay.