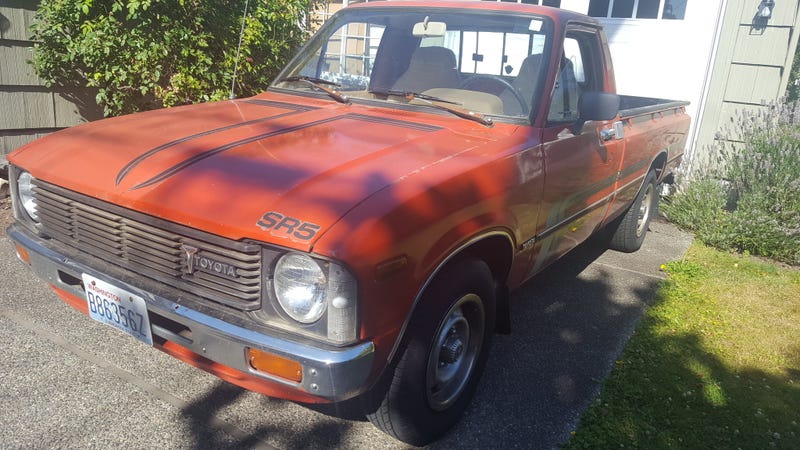 The update is that I've been driving this all week (plus). It is a superior summer vehicle. It has 5 (FIVE!) windows that open, including the ever so crucial rear slider that actually allows the passage of air through the cabin. The Celica is unbearable at times, even in just mid-70's weather. It's a rolling greenhouse, on top of its lack of air flow.

In a vacuum, my dog prefers the ride quality and entire rear seat of the coupe, versus the fixed-position passenger seat of the pickup — That is, until she roasts alive in the Celica due to the above paragraph and the horrible traffic of my area. And now she's happily shoving half her body out the window of the truck at high speeds, doing whatever it is dogs do.
In retrospect, my Tercel was a toaster oven (and kind of shaped like one) with 4WD. But the Celica probably gets even hotter than that. Too hot for my derg, too hot for my baby nephew, and even too hot for me sometimes...
The other fact is, it doesn't matter how old that pickup is, how many times it stalls when flooded, how much water it leaks, or the concerning noises it makes. I still love driving that thing. There is a reason why I chose it over my Tercel.
Yes, I have finally divulged a grievance about my Celica. Thanks for reading.