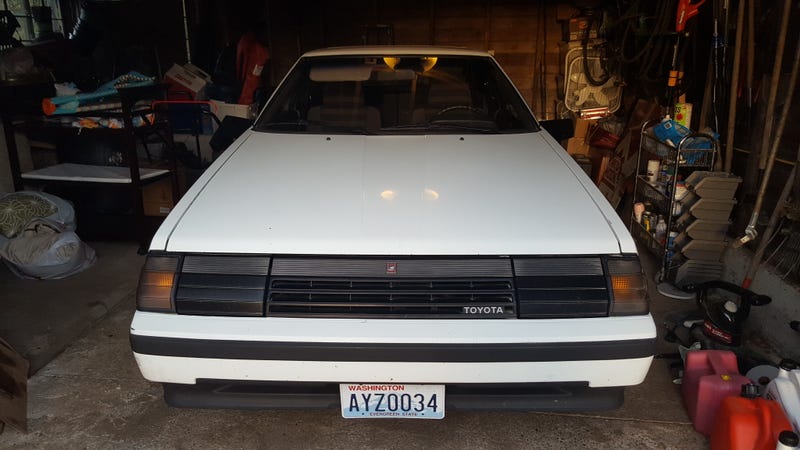 I don't have any new sexy angles to photograph or anything, so I'll just use words. This car is so much fun. It gets from 0 to 90 in no time flat. I joked about it being slow and fun, but it's really not slow at all by my standards... But when you get it get it close to redline, it creams its pants a little early at times.
The problem I mentioned before with the potential leaking slave cylinder has not reared its head since then. The shifts have been no issue and every drive has been fairly orgasmic.
I am so happy that I love old Toyotas, because if I ever got a taste of "real" speed, I might be that guy who showed up in a front page article in the form of a cautionary tale.
Only three of probably 50 people I've expressed enthusiasm of ownership of this car seem to remotely relate, but that's okay. I always thought that nothing on this earth would top my Tercel wagon in terms of pure hedonistic enjoyment, but the Celica is really making its case.
The downside of this car is that I'm saying to myself, man if I love owning a pickup-powered liftback so much, imagine how much fun I'd have owning an actual purpose-built sporty car! I want to own all the things. And if my new position works out, I intend to own all said things. I'd even throw an extra puppy at the wife to keep her protests at bay.
So my conclusion is this: life is brutally short and unpredictable. It is also over-scheduled and stressful. Do whatever you can to enjoy the little things. Buy the impractical car while you can. Take risks.