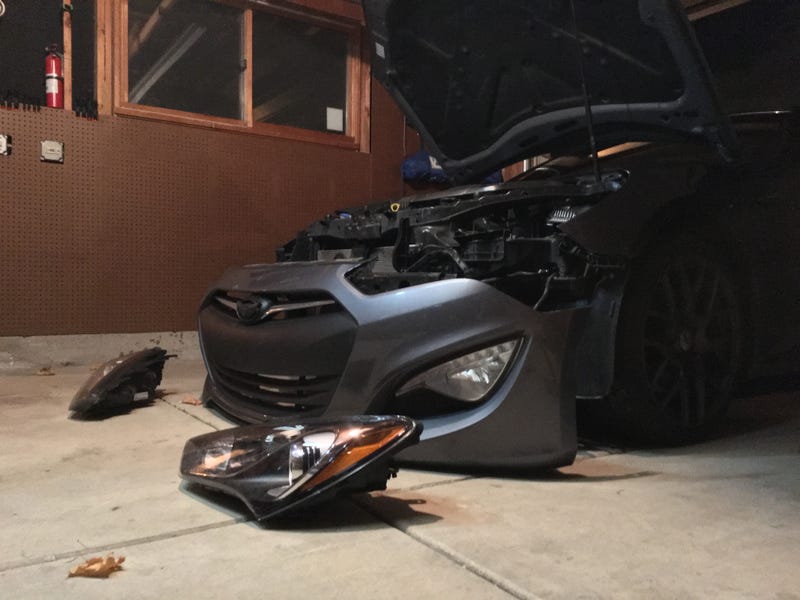 Just take the whole car apart.
Thankfully my sister let me use her garage. It was cold yesterday, so I was a bit snappy when I learnt that I had to remove my front bumper just to replace a headlight. I'm just going to do both now so I won't have to do this again in -20 degree Chicago weather.
Update: Great Sucess!