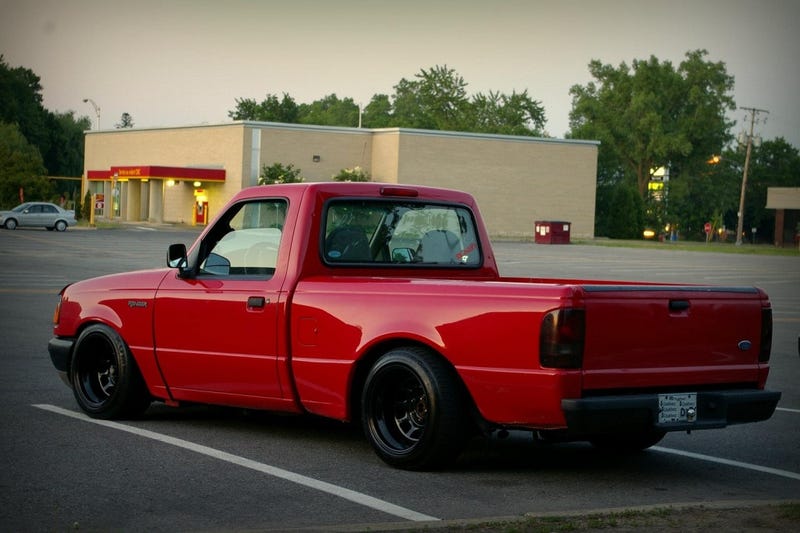 Over the last few weeks my mustang decided it would start losing oil at a much quicker rate than normal, not that losing any oil should be normal. I did not realize this until the engine suddenly started knocking very loudly as if to exclaim to all pedestrians who heard it, I'm a broken beast, a shell of my former glory. After checking the oil and finding it was well below the min line I filled it back up. It took 5qts to reach the max line on the dipstick. Perhaps they call it a dipstick only because a "dipstick" doesn't check it as often as they should. The repair bills I expect to be ... not cheap. It may be in the shop for up to a month depending on the severity of route i choose to go which may include a full engine rebuild.

The hunt for a 900 dollar craigslist winter beater began. I found out not long after finding such a bargain really was going to be a needle in the haystack situation, which makes me wonder if anyone has actually searched for a needle in a haystack.
I went to look at a 96 Ford Ranger today. It was the most beautiful blue I had ever seen. I can't not have that color in my life. The truck however will not be part of my life. You see a four cylinder five speed tiny truck sounds perfect on paper. What wasn't so perfect was the test drive that occurred afterwards.
Generally speaking the first thing I do after getting in all vehicles is buckle the seat belt. I would have done this had the seat belt not been unable to latch which might have been the smallest issue this bargain had. When I went to shift from first to second the shift knob came right off. At this point I'm convinced no seat belt broken shifter knob, easy fixes and boy does this vehicle have charm. As I lower the drivers crank window to smell the unburnt gasoline exiting the exhaust, the fuel line, somewhere? I realized the window only went have way down which may have been a blessing based on the fumes. I looked down at the speedometer and it read seventy. The thing is, other cars were passing me in a 40mph zone. I get the feeling it was a tad off.
As I drove back to the owner I contemplated, is this really what 900 dollars gets me? Was I expecting too much? That is about the time that the left front wheel decided it no longer wanted to reside on the hub and freed itself along with the lug nuts. You could say this story has gotten a bit nutty. Fortunately I was greeted by an older gentlemen who merely asked "what the hell happened?". Before I knew it he had gotten a jack and put the truck up in the air. I spent a good ten minutes searching the street for the lug nuts. I found four which was good enough in my mind to get back.
The odd part is, I wish I had bought it.