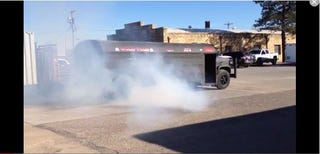 I had dreams when I was little.
Dreams of doing burnouts in front of everybody cheering me on.
Dreams of creating a chop top school bus in my backyard with some fella named Jimmy Bob and painting it chalkboard black. Dropping in a big block while forgetting to care about brakes.
Now you can have both in this video: