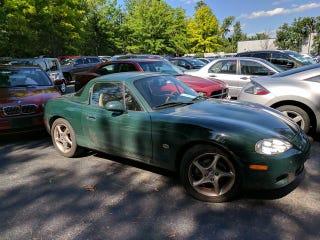 I feel like a kid waiting impatiently for Christmas morning right now.
I'm planning on buying an '01 Miata SE and can't wait for it to get here. It's going to be my daily driver til winter after I fix a couple of cosmetic issues and get a new clutch in her.
Looks like I'm another member of the cult of Miata.