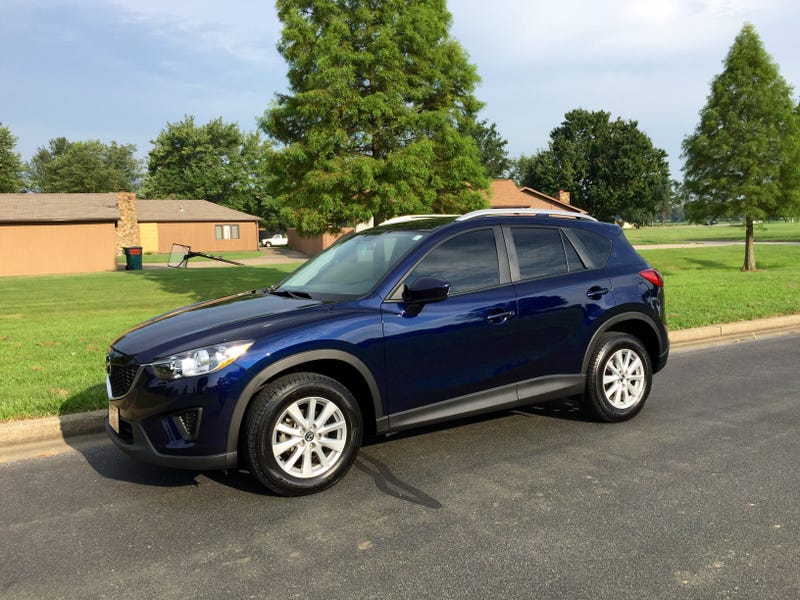 We had my wife's CX-5 detailed and picked it up yesterday. Nearing four years of ownership and 38,000 miles. The paint is a gnarly mess under where the edge guards were, but the detail guy buffed it a bit and got the harshest parts to look halfway presentable. Now, I have to touch up the parts where the paint was worn down.
Never thought those edge guard things could do that much damage, but they certainly did.
There's also a wide variety of dings and scratches around the entire vehicle. My wife used to work at a call center here and women would walk between vehicles and casually sling their purses against doors, fenders, etc. And then you have the standard door dings and such that come from just owning a vehicle and parking in parking lots.
I think it still looks decent in these iPhone shots, though.