Remember my co-worker?
He found a local sale, because someone got the truck of their dreams and then their significant other didn't want the kids in anything without an airbag..
1990 Hilux Doublecab, ARB front and back, 127K km, 3L 2.8 Diesel, 5spd, 4x4.

See that little display on the passenger side dash? that's the full clino/ jdm bonus cluster;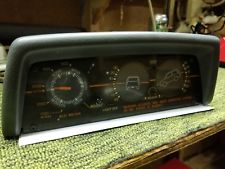 The only mark on it is a dented tailgate. Frame and box are rust free.

Here are the pics;

Was posted fs on FB for ... $6500 CAD
He drove it home. I am jelly.