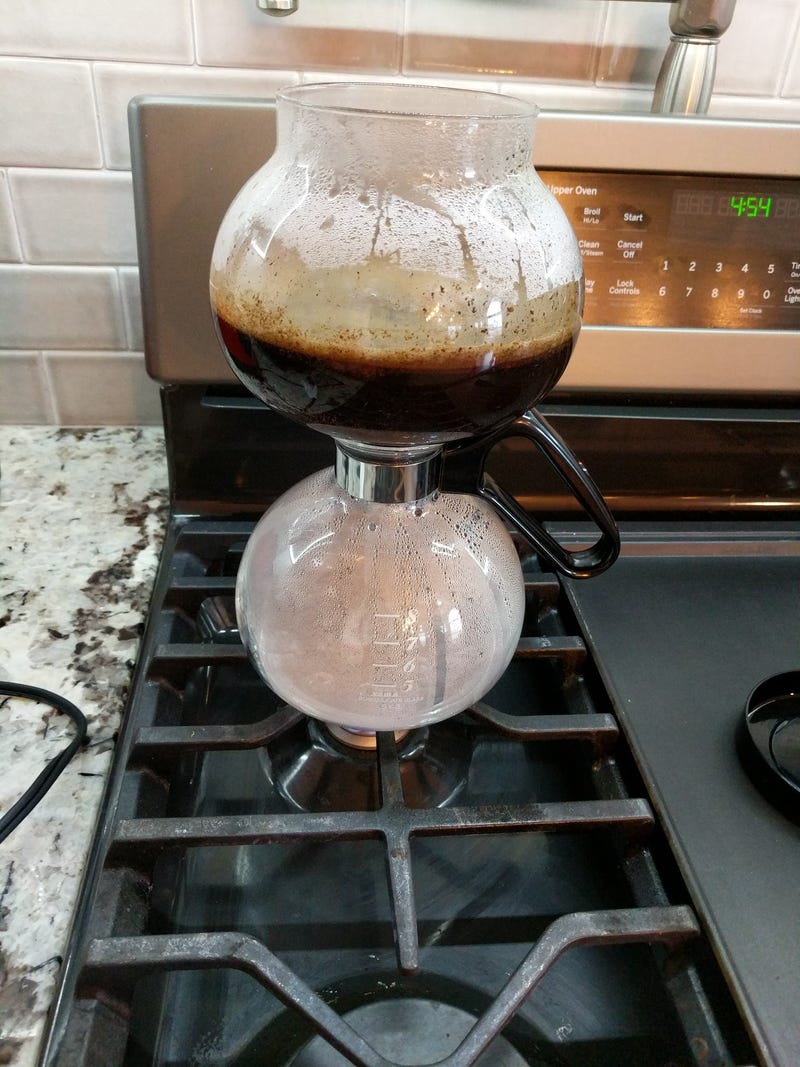 I want to join in the coffeelopnik discussion, because those espresso cups are clutch. Do we say that now? Clutch?
Anyway, this is truly the most delicious was to make coffee. I've never had better. Seriously. It's amazing. You have to try it.
This is a sipon (or vacuum) coffee maker. You heat the water in the bottom chamber, and the pressure of the gas (it's sealed) forces the water up, where it gives an immersion brew, and then you let it cool, and when the pressure drops, it draws the coffee down through the grounds and filter. OMFG it's so good....